Discover our comfort loafers
The Comfort collection is the perfect combination of style and comfort. A line of moccasins made of the highest quality leather and designed for those who are looking for a versatile and elegant option in their daily footwear.
In our quest to offer exceptional products, we are launching a fantastic new collection of moccasins, carefully crafted in leather to provide you with unparalleled comfort and sophisticated style. Its features make this collection an exceptional choice.
The leather is carefully selected to guarantee softness, flexibility and durability. This ensures that your feet stay comfortable and protected all day long. In addition, they are designed for maximum comfort. In addition, the lightweight, flexible sole Sommelier allows for greater freedom of movement.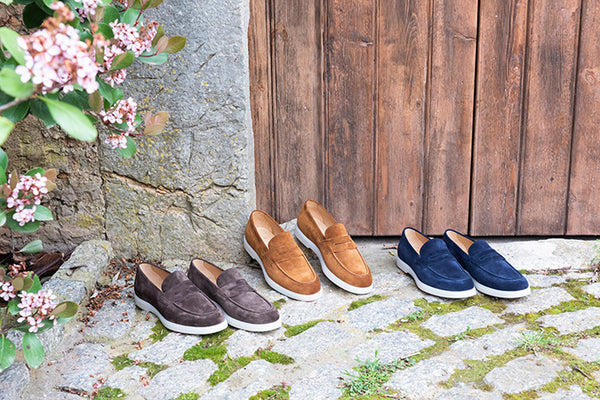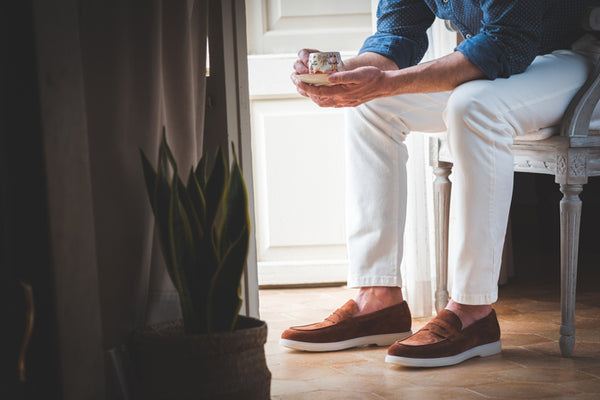 High-quality cushioning Comfort 
This brand new blake-stitched loafers collection allows a safe and flexible tread, while offering a perfect grip on the surface, adapting to any circumstance. Its comfortable structure is evidenced by laceless, sharp and stylish designs. This new line incorporates the Sommelier last, with continental sizing ranging from 39 to 46. A renewed offer for this new footwear concept with comfort in mind.
Men's handcrafted shoes
Craftsmanship and attention to detail are evident in every pair of Comfort loafers. Our expert craftsmen are dedicated to creating shoes of the highest quality, ensuring impeccable stitching and perfect finishes. Each pair is a work of art in itself. Whether you're looking for a comfortable and stylish option for work or simply want to add a touch of style to your closet, our collection of leather Comfort loafers is the perfect choice.
In short, our collection of leather Comfort loafers offers the perfect balance of style, comfort and quality. Each pair is designed with your feet in mind, to give you an unparalleled wearing experience.
Visit our Comfort collection to discover the variety of colors available. We guarantee you'll find a pair of Comfort loafers to suit your style and needs.