Choosing the right wedding dress shoes for the groom can be a daunting task. Men have a great opportunity to showcase their style and sophistication. Whether you're the groom, a groomsman, or a guest, this blog post will provide you with valuable tips to help you create a memorable and fashionable look for the special occasion. From choosing the right suit to accessorizing with finesse, let's delve into the world of men's style for a wedding.
There are a few key things to consider when making your selection:
Style: The style of the shoe should match the overall style and formality of the wedding. For a formal wedding, consider classic styles like oxford shoes or other dress models. For a more casual wedding, loafers may be the most appropriate choice.

Color: Traditionally, the groom's shoes should match the color of his suit or tuxedo. For a black or gray suit, black shoes are typically the best choice. For a navy suit, brown or burgundy shoes can look great.

Comfort: The groom will likely be on his feet for a significant portion of the wedding day, so it's important to choose shoes that are comfortable and well-fitting.

Quality: Invest in a high-quality pair of shoes that will last beyond the wedding day. Leather is a great option for its durability and classic look.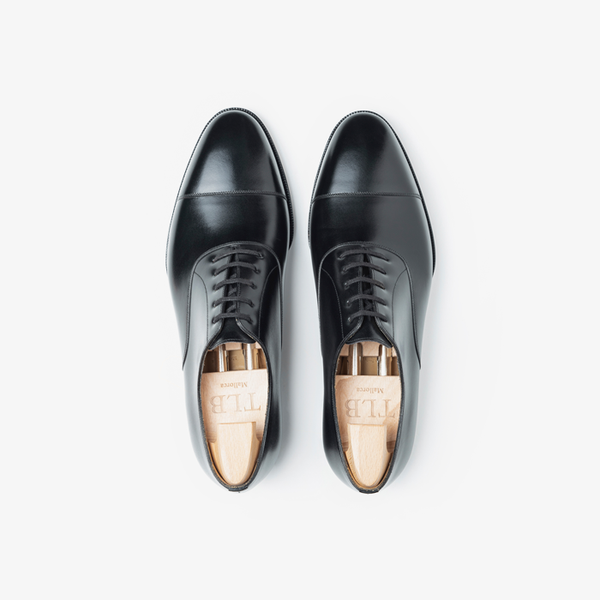 Some popular options for wedding dress shoes for grooms include:
Oxford shoes: a classic, formal option that pairs well with a tuxedo or formal suit.

Loafers: a more casual option that can work well with a suit or even a more relaxed outfit. 
Attending a wedding is an opportunity to showcase your personal style while respecting the couple's big day. By selecting a well-fitted suit, coordinating colors, accessorizing thoughtfully, and paying attention to grooming and details, you can create an unforgettable look that exudes elegance and sophistication. 
To sum up, the choice of wedding dress shoes for the groom will depend on the style of the wedding, the groom's personal preferences, and the level of formality of the event.
Are you ready to elevate your style and make a lasting impression at the next wedding you attend? Look no further! We're here to help you create a custom-made pair that fits you like a glove and reflects your unique personality. Whether you're the groom, a groomsman, or a guest, our made-to-order service ensures that you'll stand out from the crowd.
Discover our collections and find the perfect fit for your outfit.